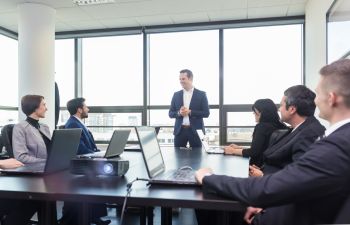 The longer it takes your business to sell, the more time and money and effort you'll waste. That's why you want to market your business to as wide an audience of potential buyers as possible. The more people you reach, the more likely you are to get a bite.
When we say a 'wide audience,' just how big are we talking here?
We're talking global.
Yes, even your business could sell successfully if you market it to an international audience.
Here's why you should seriously consider it.
Stir Up More Competition
The bidding gets fiercer when you have more potential buyers. This is especially true when you have more than one foreign entity interested in your business for strategic planning purposes. Several parties may be anxious to secure their place as top bidder so you could get a better price for your business by marketing it abroad.
More Buyer Options
Your business may not sell if you try to target potential buyers in your local area. It could be that no one is interested in your company's assets and all of that time spent marketing to them would be time wasted.
Advertising in the international market will open you up to surprising sale possibilities. You just never know what your business could mean to someone abroad!
Take Advantage of Market Fluctuations
The market for businesses can change overnight. Why not take advantage of timely high selling prices by making sure your company is visible to buyers both locally and abroad?
For help with marketing your business internationally and navigating the confusing aspects of an international sale, contact our experienced brokers here at our Ridgeland and Little Rock offices.
Posted on behalf of Strategic M&A Advisors