Greg Maloney – Managing Director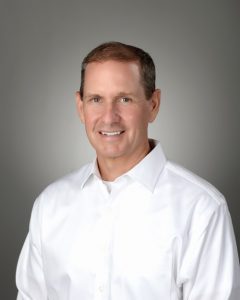 Greg Maloney is the Founding Member and Chief Executive Officer of Strategic M&A Advisors. Greg has successfully completed many transactions totaling several hundred million dollars of aggregate value. Industries represented by these transactions span across a broad range of industries including Manufacturing, Distribution, Oilfield Services, and more. He is known for his expertise, integrity and passion for the M&A brokerage business as well as for his exceptional dexterity at getting deals done. Greg's determination, innovation and market-driven approach have evolved SMAA into Mississippi's leading boutique Mergers and Acquisitions brokerage firm specializing in sell side representation.
After living, studying, and working in Europe, Greg graduated Summa Cum Laude from Millsaps College in 1993, finishing first in his class. He was the captain of the 1992 and 1993 SCAC Championship Millsaps Golf Team and was inducted in to the Millsaps Sports Hall of Fame in 2004.
After graduation, Greg joined the insurance and risk management firm of Ross & Yerger Insurance, Inc. (a family owned firm from 1860 until 2002) where he is a board member, major shareholder, and risk management specialist today.
Greg was a member of the strategic buyers group that purchased Ross & Yerger from the Yerger family in 2002 and was instrumental in structuring the firm's internal perpetuation and Future Partner Group programs. As the firm's largest producer, Greg is ultimately responsible for a book of insurance business exceeding $30,000,000 in annual written premiums.
Greg's career in the M&A brokerage business began soon after his insurance career started when an insurance client requested that he sell the business on behalf of the family. After the successful execution of that complex process, Greg formed his first M&A brokerage firm in 1994. In 2012, because of the need for a larger team of M&A professionals, SMAA was founded in order to focus on lower-middle and middle-market transactions.
Greg has served on numerous for-profit boards and helped many business owners maximize corporate value in various ways. A few of those boards include Ross & Yerger Insurance, Inc., Wild Foods, LLC, Association of Energy Service Companies, and the Independent Agents Association of Mississippi.
Greg has served in many non-profit leadership capacities as well including St. Francis Council, St. Anthony Capital Campaign Chairman, and President of St. Joseph Pastoral and Finance Councils.
Greg and his family are members of St. Francis of Assisi Catholic Church, Madison, MS.