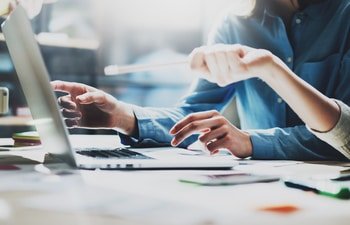 When is comes to selling your middle-market business, Strategic M&A Advisors will work with you to uncover and maximize your value of your business so you can sell for the highest possible price and at the best possible terms to potential buyers.
Who are the typical potential buyers of businesses?
The list of prospective buyers is diverse. Family members are common buyers of a business. This is positive when considering the fact that they already know the business and have an interest in maintaining the family traditions and name. Selling to a family member can have its downside as well. Often, they are lacking in funds and may not have the expertise to run the business.
Individual buyers are also typical buyers. They typically are older and have the funds, passion, and experience. However, these individual owners often lack the experience of running a business because this is most likely their first business to own.
Selling to a competitor is another typical option for the sale of your business. Your competitor most likely already has success and expertise in your field of business. This process can be highly sensitive when it comes to disclosing your clients and other confidential information prior to the sale of your business.
Foreign buyers usually have the funds necessary but lack the ability to overcome cultural barriers. Financial buyers also have the funds, and know the ins and outs of the system, but tend to offer lower purchasing prices.
When it comes to each of these types of buyers, each one comes with its own sets of challenges and advantages. It's important to ensure that your maximum value of your business is being uncovered so you can sell to any potential buyer for the highest possible price and at the best possible terms.
Contact Strategic M&A Advisors today!
Posted on behalf of Strategic M&A Advisors