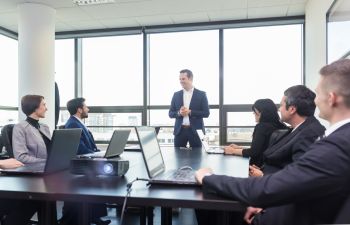 You need expert help when designing an exit plan for your Jackson business. Professional advice is especially important when you're deciding whether or not to sell to a strategic buyer.
What Is a Strategic Buyer?
A strategic buyer is someone who wants your company, but not necessarily because of what it's currently worth. Someone with a strategic approach has different reasons for buying. They may be a competitor who wants to buy up all similar businesses in the area. Perhaps the buyer is interested in your geographic location rather than in your company itself.
Your business may be far more valuable to strategic buyers so they're often willing to pay more than your company is valued at.
Proceed with Caution with a Strategic Buyer
You need to understand a strategic buyer's motives before you start discussing sensitive information about your company. Find out why your business is valuable to them and how valuable it is overall. Ask questions to learn about the prospective buyer's plans for utilizing your company and what will happen to your current employees.
Understanding where the buyer is coming from will help ensure you get paid what your business is worth.
On the other hand, if you're not careful, you could reveal too much information. The buyer could back out of the deal at the last minute realizing that it's not worth as much as they thought. Or they could take trade secrets you've shared and apply them to their own company.
There are no definite answers when deciding whether or not to sell to a strategic buyer. Meet with Strategic M&A Advisors to get help understanding your situation and the best selling options.
Posted on behalf of Strategic M&A Advisors