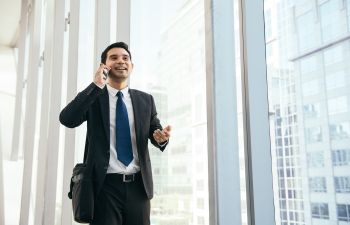 A successful small business sale doesn't happen overnight. If you're ready to move on and unload your company for a profit, there are a few things you need to do to prepare.
1. Prepare to Sell Before You Want to Sell
Contrary as it may sound, it's wise to have an exit plan long before you intend to sell. It can take a year or more to sell, as it is. What will you do if you have to sell your business at short notice? Have your exit strategy determined well in advance.
2. Boost Sales
Few buyers want to pay out for a failing business. Try to improve sales at the time you put your company on the market by refreshing your inventory, revamping your marketing strategy, making staff changes, or putting on a fresh coat of paint.
3. Tidy Up the Data
It's worth it to work with an accountant to make sure you have at least three years of tidy paperwork and transparent data. A careful buyer will want to see that every penny is accurately accounted for.
4. Pre-qualify Your Buyers
A buyer might seem like the right person to take over your business but if the sale falls through because they lack the proper financing, you'll just end up wasting time.
5. Draft a Plan for the Profits
You may have tax obligations after making the sale. An advance plan will help you apportion the income wisely rather than spend it impulsively.
6. Contact a Business Broker
A small business broker in Jackson or Little Rock can help you prepare as much as possible to make a successful sale.
Call us today to learn more!
Posted on behalf of Strategic M&A Advisors