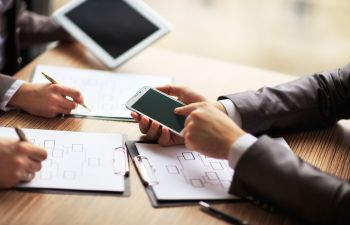 There's no denying the fact that your employees will be directly affected by the sale of your Little Rock business. You need to take steps to prepare them for the transition and do so at just the right time.
When to Tell Your Employees About the Sale
If your employees find out that you are even thinking about selling, panic can spread throughout the team and employees may start quitting en masse. This will negatively impact productivity and make your Ridgeland business look unstable in the eyes of a potential buyer.
Your employees have a right to know that you're selling the company they work for. After all, if the sale will be affecting their employment, they need advance notice. But avoid jeopardizing your company by telling your employees about the sale only when it has formally closed.
Tips for Preparing Your Employees
● Decide in advance what you want for your employees after a sale goes through. You have the right to stipulate in the sale contract how the current team should be treated. Use that to your employees' advantage and make sure their interests are protected after the sale.
● Take some time to get to know your employees well and boost team morale. Host employee appreciation events to increase productivity and encourage your employees to stick with the company, come what may.
● Treat all of your employees with gratitude and kindness and stay with them to support them throughout the ownership transfer process.
For more advice on selling your Arkansas business or Mississippi company and preparing it for a sale, consult Strategic M&A Advisors. We have offices conveniently located in Little Rock, AR, and Ridgeland, MS.
Posted on behalf of Strategic M&A Advisors