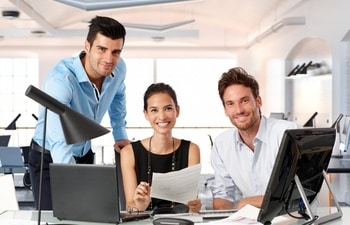 When you're selling a business, all you're focused on is finding a way out. But if you want to sell to the right buyer, then you need to switch gears and think like someone who is eager to adopt your company.
It's time to think about what buyers want.
Here are five things potential buyers in Jackson look for in a business:
A Business That Runs Itself
If your company couldn't function without you for a day, then it's not ready to be passed on. As a rule of thumb, you don't want more than 10% of your business' sales to be dependent on any one individual – including you, the owner. Buyers want a company that will keep right on running after transferring ownership.
A Solid Management Team
Your company should have a great team in place that keeps the processes running smoothly. The team needs to be flexible since a new owner may decide to implement a new strategy.
Tidy Records
A potential business buyer wants to see records dating back several years that prove your company is running on a successful strategy.
Zero Baggage
Clean up liabilities and settlements ASAP because no one wants to buy a business with a messy reputation.
Profitability and Net Worth
Buyers want to buy a business that can cover its debts and then some. It may not be enough to have enough assets to cover your liabilities; some buyers want to see proof that your business' revenue will only grow in the years to come.
Need help marketing your business or designing a pre-sale strategy? Strategic M&A Advisors can help.
Contact our Jackson or Little Rock offices to plan a consultation.
Posted on behalf of Strategic M&A Advisors