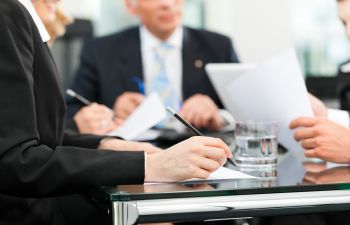 There are countless factors to consider when you think about selling your business. And since no two companies are alike, there aren't many cookie-cutter standards for determining whether you should sell.
We can help you get on track to making the right decision for you and your business. Before you decide,  you may want to look at these simple guidelines to determine if it is the right time to sell your business:
If your initial enthusiasm and passion have worn off, however, your company could become a drain on your mental, emotional, and physical health.
You'll make more money by selling out.
It's only logical – if you're made a great offer, selling could be a boon to your savings (giving you the opportunity to move on to something better.)
A threatening market is on the horizon.
All businesses must adapt to changing demand. If yours isn't in a position to pivot, then you need to be prepared to exit before the trend tides turn against you.
You can't keep up with your company's growth.
Most entrepreneurs learn and adapt to their business' changing needs. But if you're finding that you lack the ability to handle higher volume of revenue, it could be time to pass on the position of oversight to someone with the necessary skill-set.
Should You Sell?
If you're thinking that it's time to move on to the next stage in life, you may be more than ready to sell your business.
But before you make any split-second decisions, get help from the experts.
Strategic M&A Advisor's team of attorneys, business advisors, and accountants will help you understand your options and walk you through every step of transferring or selling your business.
Contact our team today at either of our Little Rock or Madison locations.
Posted on behalf of Strategic M&A Advisors